We Digitize You.
Security First.
Cryptomator Server – High Security for Your Company Data
With Cryptomator Server, you get a high-security infrastructure for your files in your company. Cryptomator Server is the central data node in your infrastructure and protects your company's files securely against ransomware, viruses, data theft, unauthorized access, and data loss.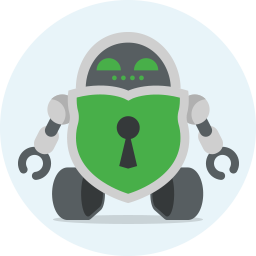 Cryptomator – Cloud Data as Secure as in a Vault
Cryptomator is the vault for your cloud storage, e.g., Dropbox, Google Drive, OneDrive, and iCloud Drive. Cryptomator automatically encrypts your cloud data on your computer or smartphone before it is uploaded. This protects your cloud data from unauthorized access and data theft.